Birgit Ellinghaus
---
Biography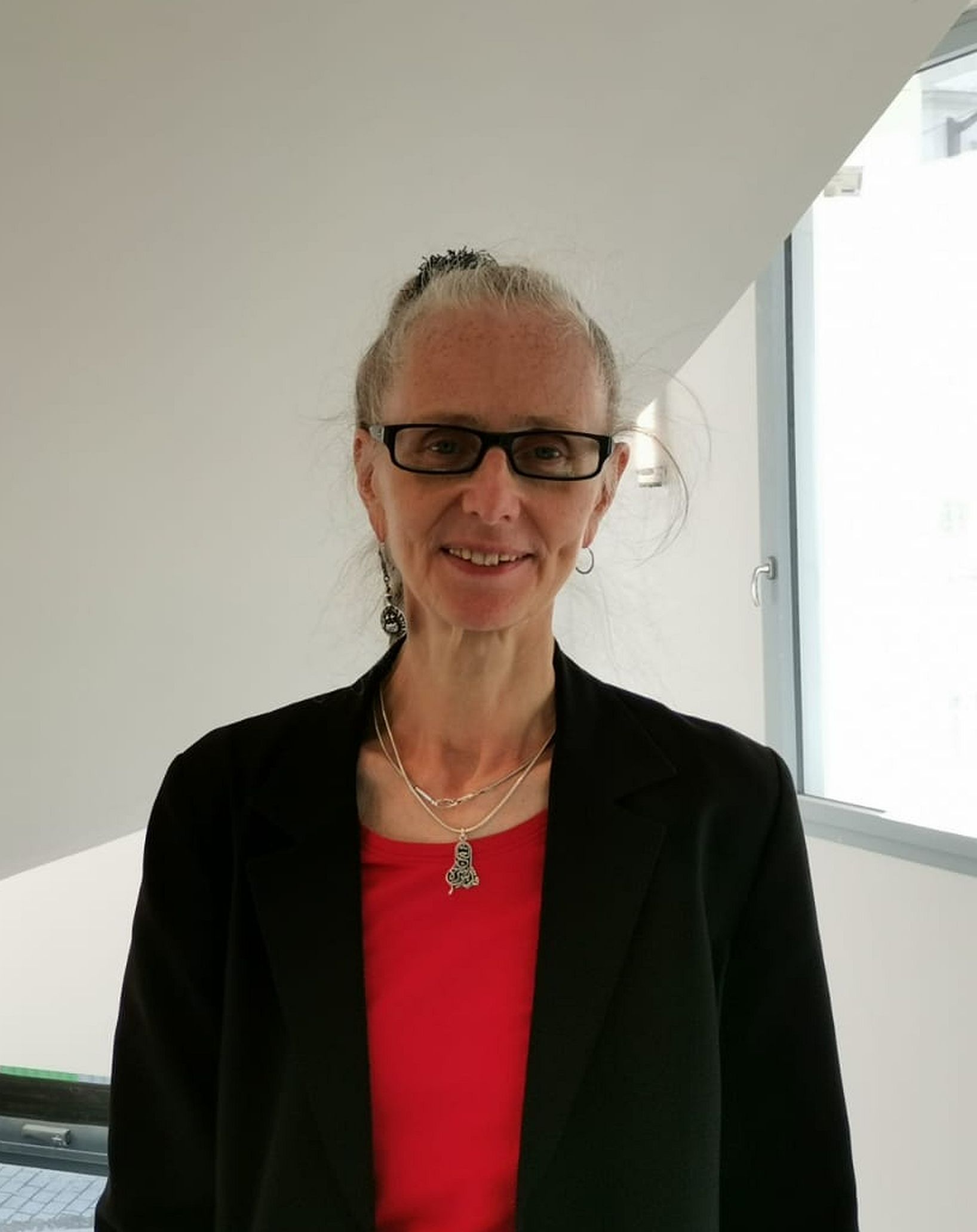 Birgit Ellinghaus has a long record of work in culture and music, supporting, recording, presenting and touring artists from all over the world.
She has worked with exiled musicians, directed cultural centers and since 1989 she is a director of the arts management agency, alba KULTUR.

Since 1997 she has been active as a music publisher and producer and has released more than 25 international CDs on her own world music label 'Heaven and Earth'. As an advisor and expert she has worked with the NRW Ministry of Culture, German city councils, the Goethe Institute, the German UNESCO Commission and other public art institutions.

From 2012 - 2016 she servered as curator for the world music series 'Underway' of Berlin Philharmonie. Since 2016 she is the curator for the world music series at Frankfurt Old Opera House, since 2017 for Elbphilharmonie Hamburg and for Kulturfonds Frankfurt RheinMain. She is the head of network for Klangkosmos NRW – the network of global music in the Rhine-Ruhr region in Germany (over 2.350 concerts since the year 2000).

She served as jury member for BabelMedMusic in 2011, 2012 and 2016, for WOMEX 2014 and for the European Festival Label Award EFFE in 2015 and 2017.

She is author and columnist for global music. From 2015 - 2018 she was a member of the Advisory Board of the German music magazine 'Folker'.

She is a mentor for performing artists and cultural managers in Asia and Africa and lecturer at universities and for international scientific conferences. From 2017 - 2018 she was chairman of ifm e.V., the federation of independant musicians and other professionals in music in Cologne. From 2017 - 2019 she was a speaker of the working group 'global music @ ifm'.

Since 2009 she is appointed by the German UNESCO Commission as member of the Advisory Board for Cultural Diversity in the National Committee of Culture.
Folker – Zeitschrift für Folk, Lied & Weltmusik
Ausgabe Juli 2016 : Weltmusik im Dschungel
Ausgabe März 2016: denkBAR - 1.Teil Immaterielles Kulturerbe "Musik" in Deutschland
Ausgabe Mai 2016: denkBAR - 2.Teil Immaterielles Kulturerbe "Musik" in Deutschland
Ausgabe Juli 2017: denkBAR - 3.Teil Immaterielles Kulturerbe "Musik" in Deutschland
Ausgabe März 2018: Die zentralasiatische Musikszene

Global Pop - Lexikon zur Weltmusik
Hrsg. C. Leggewie und E. Meyer (Metzler Verlag 2017)
Beitrag 'Zwischen Kulturpolitik und Kreativwirtschaft: Weltmusik in Deutschland'

Programmhefte zur Reihe 'Weltmusik im Mozartsaal'
Hrsg. Alte Oper Frankfurt
Musik vom Hindukusch 10.09.2016
Heimatlosigkeit 03.11.2016
Exil 20.02.2017
Syrien 21.05.2017
Kurdistan 13.11.2017
Maghreb 16.02.2018
Qawwali 27.04.2018
Irische Zeiten 29.01.2019
Osteuropa 08.04.2019
Okzitanische Musik 30.09.2019
Neue alpenländische Musik 11.02.2020

Kulturpolitische Mitteilungen
Hrsg. Kulturpolitische Gesellschaft e.V.
Nr. 114 • III/2006 PROJEKTE UND INITIATIVEN: creole – Weltmusik aus Deutschland
Nr. 137 • II/2012 PROJEKTE UND INITIATIVEN: Landkarte globaler Musik in Deutschland
Nr. 165 • II/2019 KULTURPOLITIK AKTUELL: Neue Heimatklänge - Offene Ohren für Globale Musik

Mapping Cultural Diversity – Good Practices From Around the Globe
A Project of the U40-Programme "Cultural Diversity 2030'
Hrsg.: German Commission for UNESCO (DUK) 2010
Chapter3 International Cooperation: Multicultural Music Marathon WOMEX – The World Music Exposition

www.5planetes.com - Weltmusik Blog (Frankreich)
Beitrag Juni 2017: La musique de Cologne (Französisch)

La Revue Européenne des Migrations Internationales (REMI)
Hrsg. Alice Aterianus-Owanga, Elina Djebbari et Monika Salzbrunn
Vol. 35 Nr. 3/4 Beitrag von Birgit Ellinghaus & Monika Salzbrunn, 2019
'Chronique d'actualité - Musique et migration: le carnaval de Cologne comme état d'esprit' (Französisch)

Mapamundi Musica - Online Magazine (Spanien)
#20 February 2020: Interview Araceli Tzigane mit Birgit Ellinghaus (Englisch)